A few months ago my daughter commissioned a piece from me, her birthday gift to her BFF. Sooo...
Her BFF came over and chose out the stones, arranged the pattern and basically created the entire design herself. It was a rather eclectic choice of colors, but when they were all put together, the grand finale was beautiful.
Gray leather was used to line it, so it was named
Silver Lining
: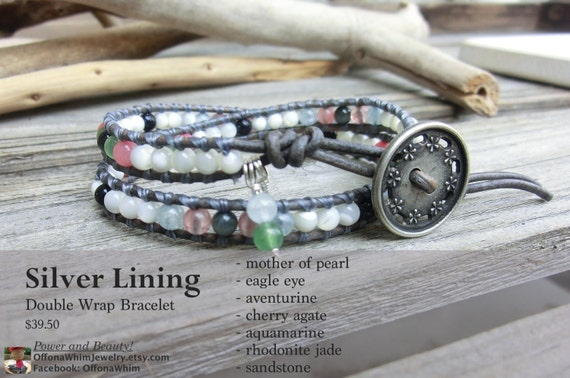 I also tested out the Etsy Pricing Variation function when I
listed the piece
, giving options for how many wraps the customer wants, from single up to 5x. I like being able to do this as often customers request more or less wraps of a style they like.
Find Off on a Whim at these places:
Facebook
Etsy
Tumblr